Gin Sips and Cool Tips for Spring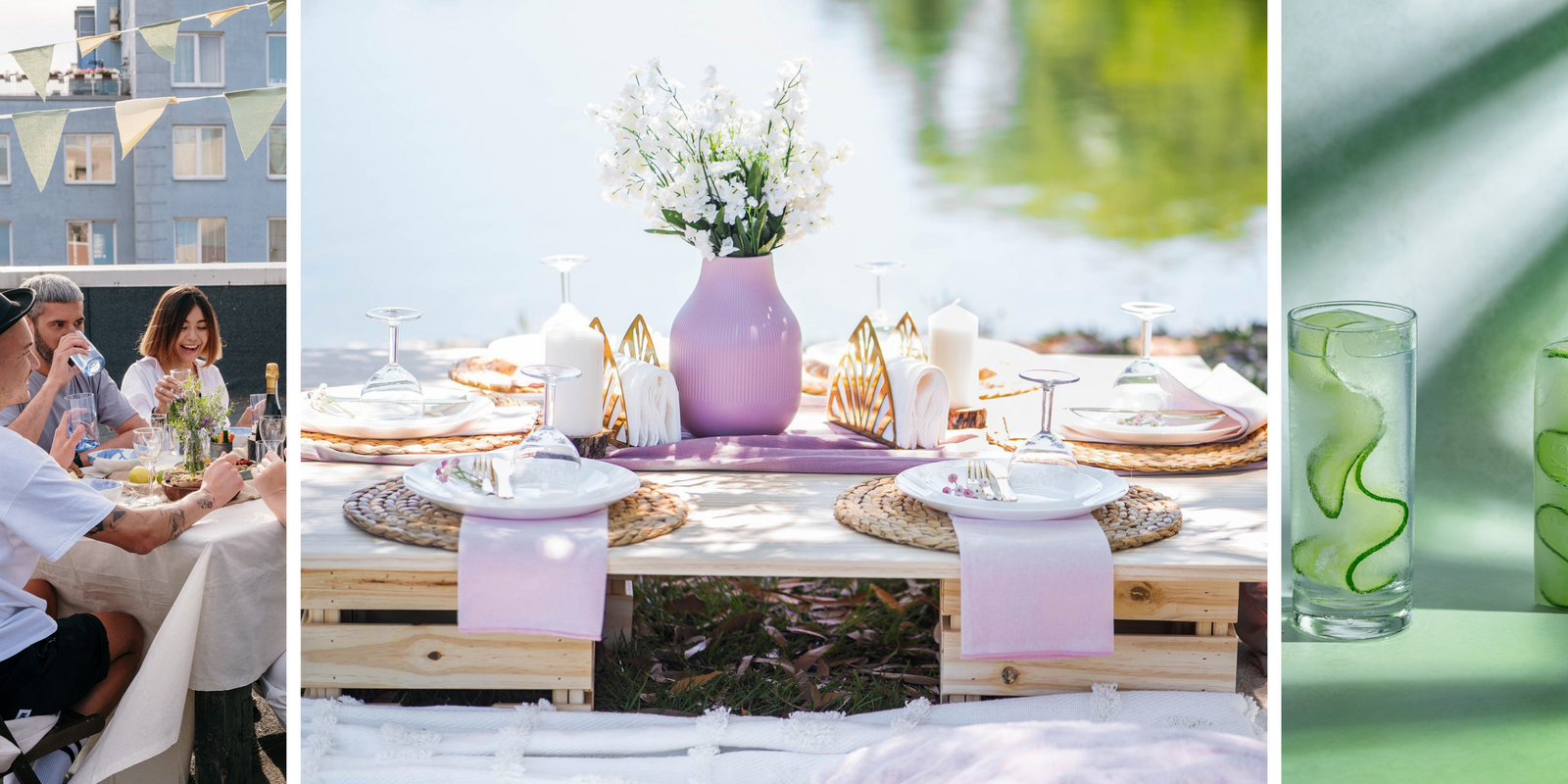 We're emerging from winter hibernation and s-l-o-w-l-y peeling off the layers. It's time to get out the diary and organise brunch and breezy cocktails - before life gets completely crazy as we hurtle towards the end of the year. 
We've included a couple of our favourite ways with gin to welcome warmer days.
We hope you love them as much as we do. 
Red Snapper Cocktail 
This one looks like a Bloody Mary; tastes a little like a Bloody Mary but has the aromatic botanicals of gin. It's a perfect way to start a Spring brunch with friends. 
You'll need
45-60 mls of your favourite gin

15 mls of fresh lemon juice

4 dashes of Worcestershire sauce

7 drops of hot sauce like Tobasco

2 grinds of pepper

2 pinches of celery salt
To make
Add all the ingredients to a shaker with ice, mix well (don't shake) and strain into a highball or Collins glass. If you're making for a group of friends, mix in a large jug with ice, then pour into the glasses. 
Add fresh ice to each glass and garnish with a fresh celery stalk and another grind of pepper and pinch of salt. 
Cool tip: We love using a DrinksPlinks ice slab, frozen with cherry tomatoes in this drink. Definitely hostess with the mostess vibes!
Cucumber Cooler
You know the saying cool as a cucumber? We reckon it was invented for this drink.
It's cool, light and refreshing and is super easy to make. Sip this one on a Spring afternoon in the sunshine.
You'll need
45 ml gin
4 slices of cucumber
3 slices of fresh lime
6 mint leaves
Tonic 
To make
In a cocktail shaker, combine the lime slices, mint leaves and gin and muddle until slightly crushed and aromatic.
Add ice and cucumber and shake vigorously. 
Pour into a chilled glass, add fresh ice and top with tonic.
Garnish with a wedge of lime or extra cucumber
Cool Tip: We love adding a DrinksPlinks slab frozen with cucumber. But any of our ice shapes frozen with cucumber or lime would look fabulous.
How to make a Cucumber Slab
We recommend Unconventional Slabs for drinks served in tall glasses. 
Each slab makes a massive piece of ice, but you don't have it fill the mould to the top.
Fill to the top for jugs or drinks or bowls of punch.
Fill ⅔ for tall glasses.
Fill ⅓ for drink bottles.
---