Ding Dong. Your Gin Is Here!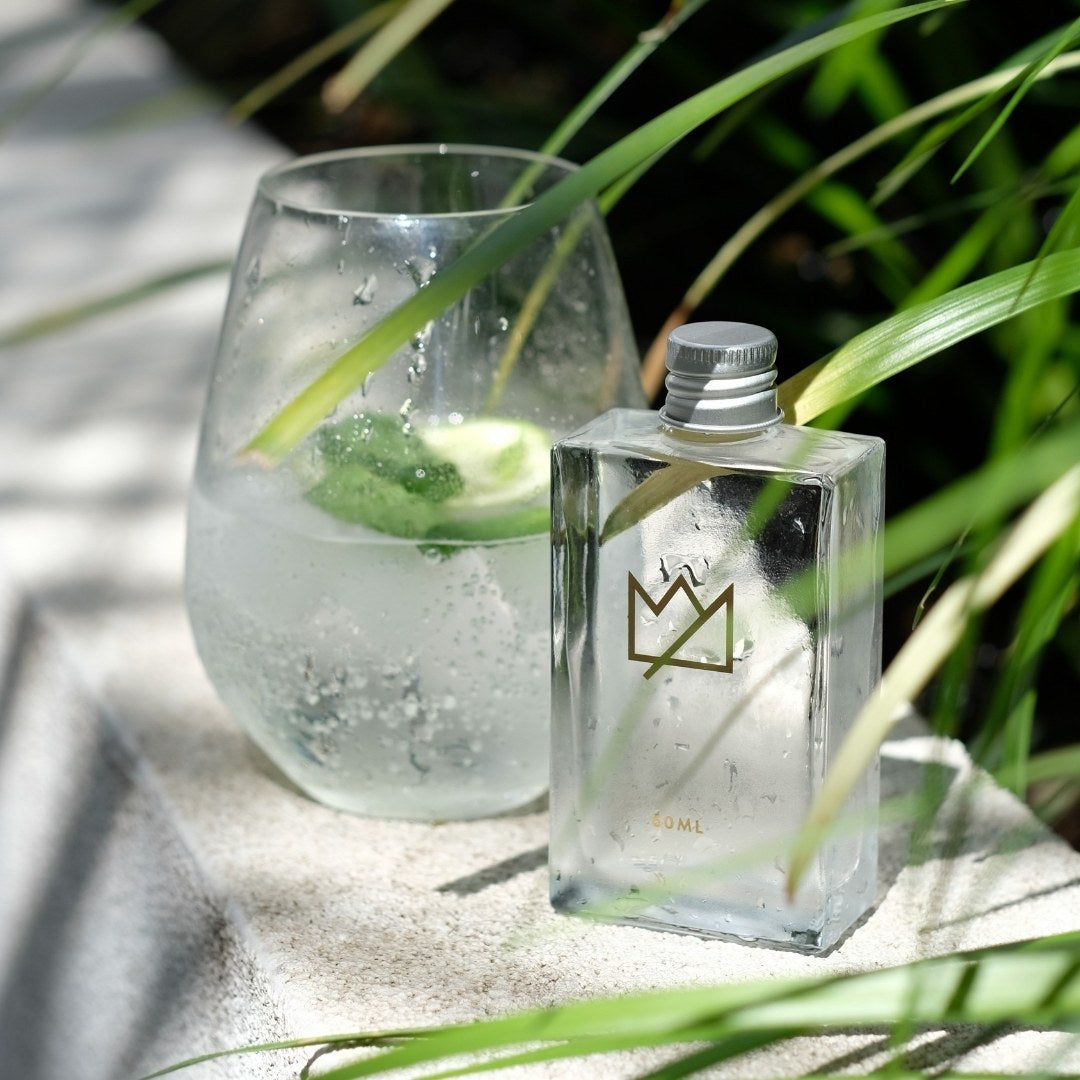 The popularity of gin is on the rise and there's never been a better time for lovers of this spirit, especially in Australia.
We're seeing a surge in the number of well produced Australian craft gins from distilleries around the country. Many are using local botanicals to make interesting styles of gin, and we're here for it!
Whether you enjoy a classic G &T or more complex cocktail, gin is enjoying a glorious renaissance with exciting new varieties to try.
When Gin Loot offered to send us one of their tasting boxes, we actually squealed, yes PLEASE!
Gin Samples at the Ready
Gin Loot offers yearly and monthly subscription options, as well as one off tasting boxes; any of which would make a brilliant gift for gin lovers. It's the ideal way to sample a curated selection of small batch gins and learn about flavor combinations and styles of gin.
Each tasting box contains 3 x 60 ml bottles of rare or hard to find gins, as well as tasting notes and a gin tracker to record your tasting journey. There are also online videos which go into more detail about the selection of gins, the flavour profiles and the best garnishes to compliment your cocktail.
We loved the whole experience from the moment the parcel was delivered, seriously, can there be a better delivery than gin to your door] to the unboxing of the 'loot'. You know from the outset this is a quality product. The presentation box is beautifully designed and feels luxurious. The mini bottles of gin fit snugly into the packaging and the tasting notes and journal add to the premium feel.
Now to the Tasting
We loved the serving suggestions and garnishes to make the most of the different flavour profiles. We used a good quality tonic to make the best cocktails we could. Naturally we added DrinksPlinks Gin Ice Cubes to keep our G &Ts super chilled. The online video with Gin Loot's resident expert Tim was helpful in guiding us through the tastings, introducing gin from different regions and finding our palate.
We enthusiastically dived in to our mini masterclass. We loved that we could go at our own pace, watch the video, pause it to make our cocktails and then listen to the next clip and record our notes in the journal. It was easy, friendly and good fun and we didn't have to drive home!
Gin Loot have put together a quality experience to be enjoyed at home. It's a simple way to sample premium gins from around the world and discover more of what you like. We genuinely loved it.
Gin Loot's one off tasting boxes are $59 + postage and make an ideal gift (or a treat for you), monthly subscriptions boxes are also $59 with free shipping, but there are discounts for new customers.
Discover more about Gin Loot.
Disclaimer:  Gin Loot asked us to trial their tasting box. We may receive a small commission for any purchase made through our link. Our opinions are our own and we were not paid for this review.
---