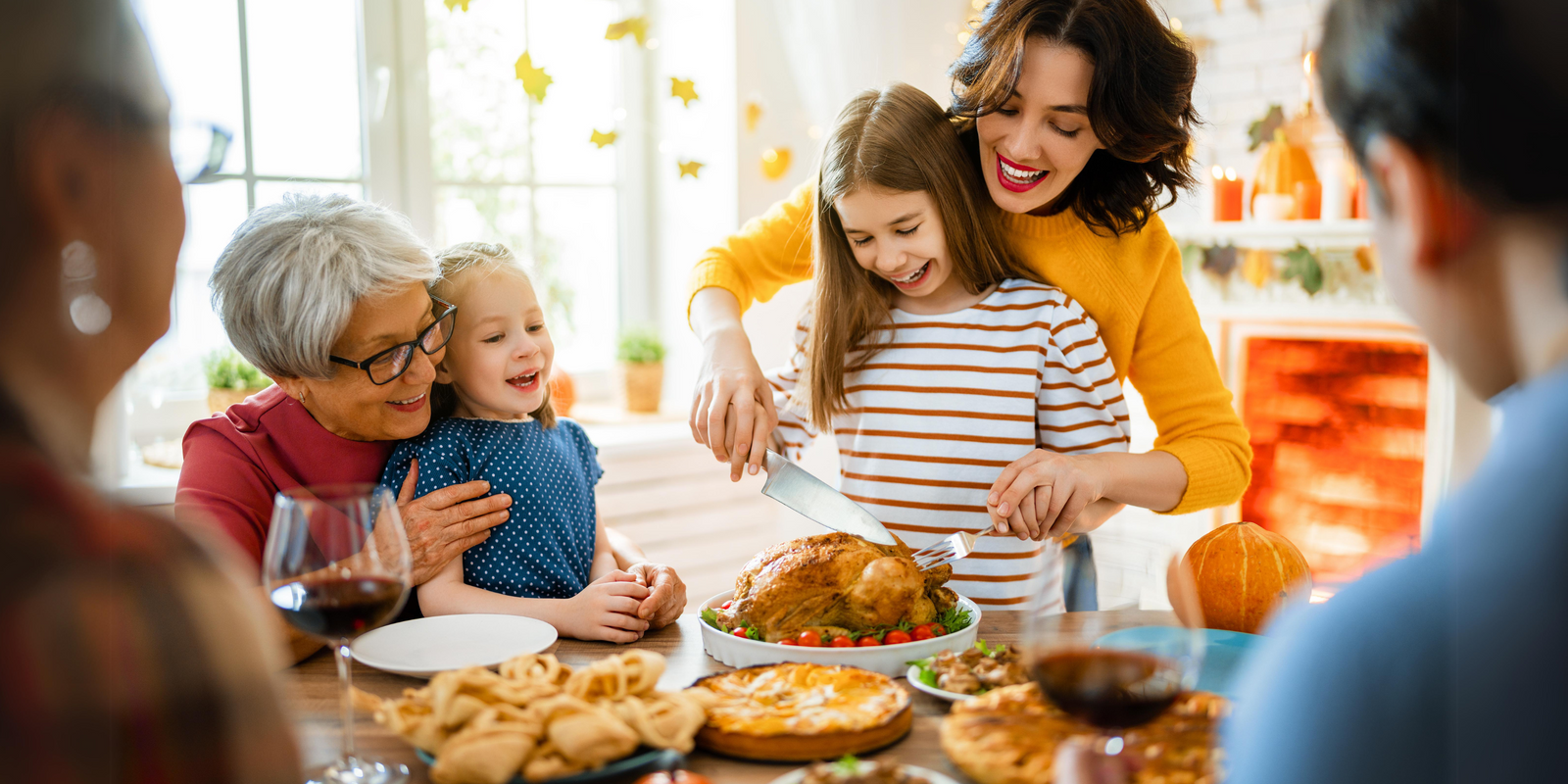 Every year during the last week of November, Americans gather to celebrate the tradition of Thanksgiving. It's a time to honour loved ones, indulge in festive feasts and truly reflect on all things to be grateful for.  Sounds like a long weekend we could all use. 
So, to celebrate Thanksgiving, we've concocted a few tasty tipples that will definitely leave you feeling grateful you joined in.
All-Day Punch
Thanksgiving is all about gatherings, and where better to meet than around a punch bowl? This tart yet sweet punch is packed with flavour and looks almost as good as it tastes.  
Ingredients
For Ice
Lemon/orange slices
Pomegranate seeds
Cranberries
Fresh rosemary sprigs
Anything goes use your imagination
Punch
½ tsp each lemon/lime/orange zest
¼ cup sugar
¾ cup freshly squeezed lemon juice
1 ¼ cups gin
¾ cup Cointreau
¾ cup St. Germain Liqueur
1 ¼ cups chamomile tea, chilled 
1 ¼ cups sparkling wine or prosecco
Directions
Step 1:
Here's where the fun starts and everyone can get involved.  
Select your festive decorations (fruit) and add them to your DrinksPlinks tray. You can keep them separate or mix and match. Or personalize them with DrinksPlinks Letters. Top the trays with water and freeze overnight. 
Make the chamomile tea, add the sugar, stir until dissolved. Cool in the fridge overnight. 
*Next Day
Step 2
Transfer tea to a large punch bowl. Add lemon juice, gin, sparkling wine, Cointreau, and St. Germain; mix until well combined.
Step 3
Get ready to serve! Pop in your festive DrinksPlinks ice, and voila, a work of art that will stay cold for hours. 
As the DrinksPlinks slowly melt, the fruit blends into the punch, making for an even tastier mix throughout the entire day.   
Smoky Harvest Apple Cider Margarita
This festive margarita is a cozy twist on the classic, and the perfect warming cocktail to sip on after a big feast with friends and family. 
Ingredients
Cinnamon sugar & salt for the rim of the cocktail glass
57 g  Mezcal or Silver Tequila
14g  orange liqueur
113 g apple cider
Juice from ½ lime
1-2 teaspoons maple syrup
Apple slices & cinnamon sticks for serving
Directions
Step 1:
Mix equal parts cinnamon, sugar, salt; run a lime wedge around the rim of the glass; dip the rim into the mix, turning to coat.
Step 2:
Mix the mezcal, liquor, cider, lime juice and maple syrup in a shaker. Add ice and shake to combine.
Step 3:
Strain into a glass with your favorite DrinksPlinks ice shape, or personalise each cocktail with a DrinksPlinks ice letter. Garnish with apple slices and cinnamon sticks to stir. 
Final touch, light the cinnamon, blow out and let smolder. This creates a smoky effect and a delicious scent. All that's left to do is sit back, relax and enjoy the blessings of the day. 
---