Make this Zero Alc Cocktail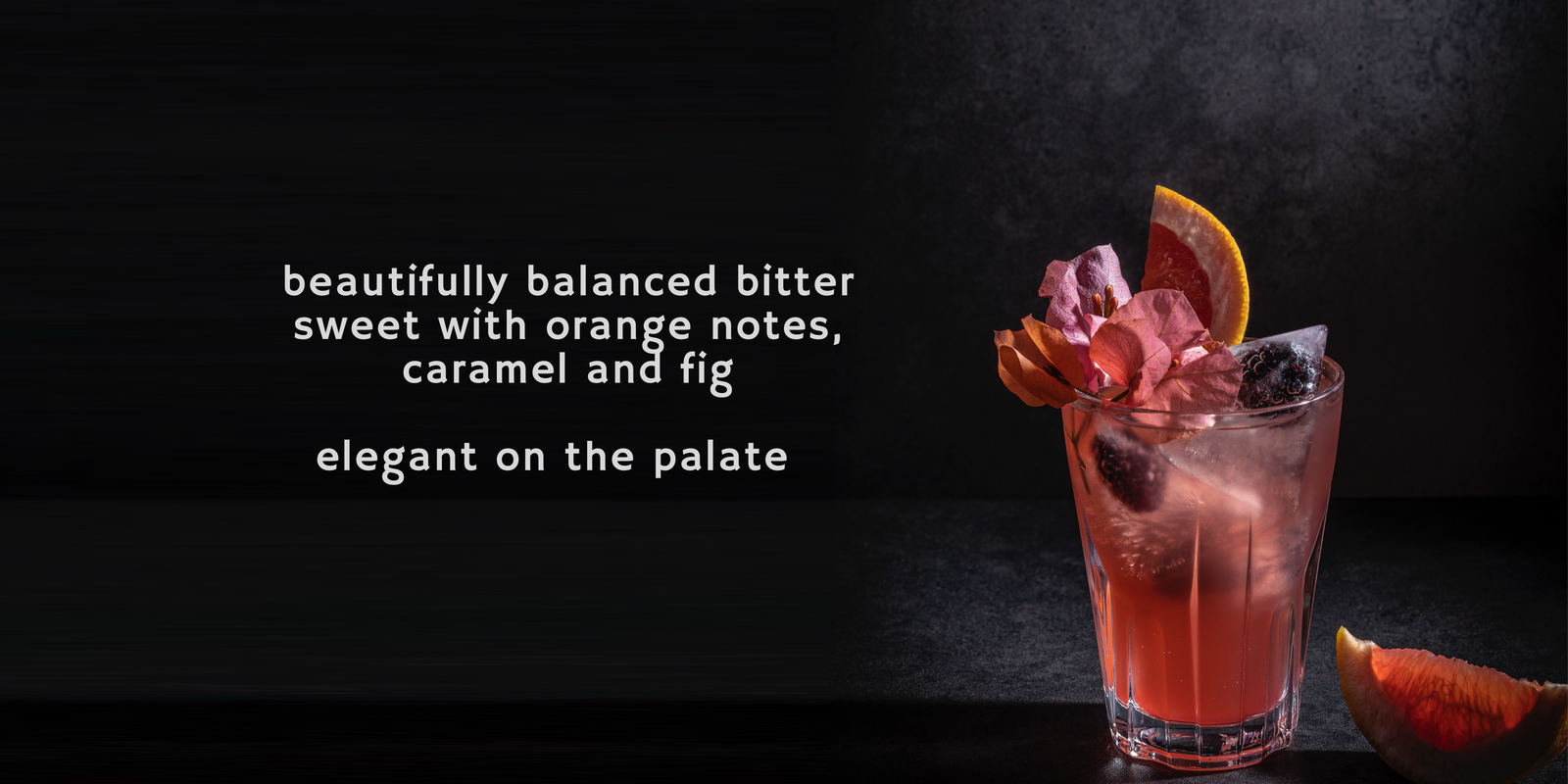 Whether you're going all-in on Feb Fast or Dry July, or choosing not to drink alcohol on a week night …. or any night, this stunning cocktail is a vibe.
We re-created the famous Jungle Bird using Lyres award-winning zero alc spirits and the result is truly tiki-tastic.
To do the same you'll need:
30mls Lyres Dark Cane Spirit

45mls Lyres Italian Orange

15ml lime juice

7.5ml sugar syrup

45ml pineapple juice
To make: 
Rapidly shake with ice

Strain into a tall glass filled with ice

Pro tip: we used DrinkPlinks pyramid ice shapes frozen with a blackberry in the tip

Garnish with a wedge of orange and a tropical flower
The origins of the Jungle Bird 
The Jungle Bird was created to celebrate the opening of the Hilton Hotel in Kuala Lumpa; Malaysia's first five-star hotel. Beverage manager Jeffery Ong crafted a tropical welcome drink for guests. 
Jungle Bird refers to the birds that could be seen from inside the hotel's aptly named 'Aviary Bar'.
According to Difford's Guide, the original tiki-style cocktail was made with dark rum, Campari, lime juice, pineapple juice and sugar syrup, shaken with ice, and strained into a glass. It was garnished with a pineapple wedge, pineapple leaves and a maraschino cherry assembled to look like a bird's tail. 
Rum, pineapple and lime are common ingredients in tropical cocktails, but the use of Campari helps temper the sweetness and balance the cocktail beautifully. 
When Jeffery Ong passed away in 2019 aged 71, he was something of a hero. Malaysia's national newspaper described him as the 'Creator of Malaysia's only internationally recognised cocktail.'
Thanks to Lyres for sharing this recipe with us.
---